Branding for an indoor playground:
Woody is the name of the crazy bunny that is romping around in the indoor playground. This is how Contigo first worte the story for Tolliwood in 2005.
With a total of four branches in Frankfurt, Lüdenscheid, Oldenburg and Hungen in Hesse, Tolliwood has already been quite successful. However, a uniform marketing was missing. An extremely coincidental vacation acquaintance was finally to lead to Contigo being hired to reposition the Tolliwood brand. It was this coincidence that – in addition to a long lasting friendship – ultimately led to the complete reorientation of Contigo and thus to the laying of the foundation stone for today's Indoortainment…
Enthusiastic about the task at hand, the Contigo marketing team developed a complete reorientation of the Tolliwood brand. The brand core was to be worked out. The childlike aspects of the brand were to be brought into focus in such a way that children as well as parents felt comfortable. And above all, it should be recognizable that where Tolliwood was on it, quality is to be expected.
Advertising for the indoor playground
With this specification the already existing mascot was reinvented. The drawing was renewed and Woody was brought to life. In his own magazine the crazy rabbit presented his experiences in the indoor playground every three months. In order to reach the interested parties in a targeted manner, a children's club was founded. This should finally, beside the free magazine, bring plentiful advantages. Thus in the future every birthday child received a congratulation card which included a coupon for a free entry. Special raffles provide additionally for surprises. Grandmothers and grandpas also received benefits to make the park interesting even on weaker weekdays. Birthday menus were created and competitions in sliding and romping were organized.
Flyers and folders were produced, which were addressed to schools, kindergartens and clubs. Events were organized in the pedestrian zone to attract even more attention. An interactive website was created, which, in addition to the Woody song, also offered painting patterns, screensavers and great handicraft tips. T-shirts, caps and gym bags were designed. Overnight parties were started …
All of this quickly led to the resounding success of Tolliwood and at the same time to a lot of attention for marketing. Within a very short time, Contigo received further orders from the world of indoor playgrounds. Existing and new parks were looking for comparable brand presentations. In the end, Tolliwood stood out from the previous appearances of comparable parks to such an extent that franchises or solvent financial bankers were often suspected. What was previously known at best from the world of large amusement parks should now also be possible for the individual company.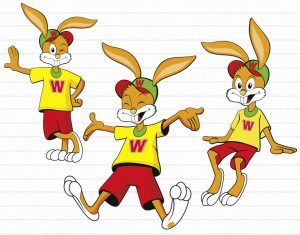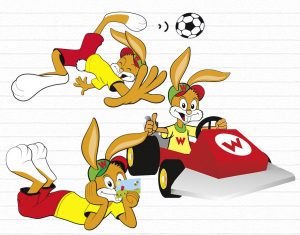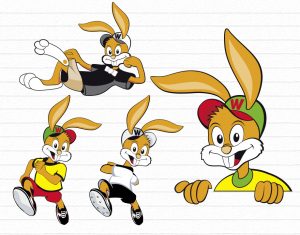 From indoor playground to
Indoortainment
Contigo took up the challenge and doubled the in-house marketing team within a very short time. Today's Indoortainment began to shape. Throughout Germany, new indoor playgrounds were offered extensive advertising measures. From the website to the flag, everything was individually developed, produced and delivered on time. With pride new parks soon presented their new brand, made by Contigo.
Even though Tolliwood can only be found in Frankfurt today, we are still looking on this brand with joy and the closely interwoven story with which it all began.
In case you are also considering the foundation and are still looking for the right brand for your indoor playground, we guarantee an individual and perfectly fitting implementation.